Introduction:
Any international transportation must include air freight since it moves cargo across borders quickly and efficiently.

Air freight ensures that commodities arrive wherever they're supposed to be within a flash, whether they are the latest advances in technology or vital medical supplies.

Finding and comparing air freight rates online in this fast-paced world has been made simpler with the miracles of the internet.
There is no need to wait on hold for quotes or go through protracted, drawn-out procedures.

Though it looks quick and easy to make judgements by having access to a variety of air freight prices with only a few clicks, at BAFCO, we believe there's more to it.
At BAFCO International Shipping Company, we take great pleasure in our knowledgeable staff.
We thoughtfully take all aspects into account as we provide customised quotes to meet your specific needs.
We care about your needs, and we're here to make sure you receive the finest service possible.
Since we are knowledgeable about the business, we can provide complete and accurate information.
We are experts in the field of cargo air transportation and have 30 years of expertise.
We have established an honourable standing in the business because of our commitment to dependable and efficient air freight solutions.
So, you're in the perfect position if you want to move things along swiftly and effectively.
In this blog, learn why choosing a personalised quote from the expertise team is superior to air freight rates online.
Using this approach can help you save time and get excellent shipping prices.
Understanding Air Freight Rates Online: Demystifying the Costs
Factors Influencing Air Freight Rates
Air freight rates online may seem like a puzzle, but understanding the pieces can simplify the process. Here's what shapes the cost:
Distance Matters
The distance your shipment needs to travel is a key influencer. Longer distances often mean higher costs.
Weight and Volume Considerations
The weight and volume of your goods impact the rate. Heavier or bulkier shipments can result in a higher price tag due to increased handling requirements.
Destination Differentiation
Different destinations come with different price points. Factors like customs regulations and the availability of flights play a role in pricing.
Types of Charges in Air Freight Rates
Breaking down air freight rates reveals a mix of charges that contribute to the final cost:
Base Rates: The Starting Point
Base rates set the foundation of the cost, which encompasses the essential services needed for transportation.
Fuel Surcharges: Navigating Price Fluctuations
Fuel surcharges reflect the changes in fuel prices. Just like at the gas pump, these charges can vary based on market conditions.
Security Fees: Ensuring Safety in Transit
Security fees contribute to ensuring the safety of your goods during their journey, adding an extra layer of protection.
Handling Fees: Smooth Transitions
Handling fees cover the process of loading and unloading your shipment onto the plane, ensuring a seamless transition.
Emphasising Transparent Air Freight Pricing
Clarity in pricing is the cornerstone of a positive shipping experience.
Transparent pricing makes sure you know exactly what you are paying for.
In the realm of air freight rates online, transparency is the key.
We at BAFCO International Shipping Company believe that you deserve to know how the costs add up.
Hidden fees and unexpected surprises are not part of our approach.
Our commitment to transparency means you can make informed decisions with confidence.
Comparing Carrier Quotes: Informed Decisions
Air freight is about finding the right match, not pricing. How to choose the finest quote:
Assessing Quotes:
Comparing air freight estimates doesn't have to be intimidating. Start with the basics.
Check each carrier's services:
Do they provide anything special? Check if these meet your shipping needs.
Transit Time:
Will your shipment arrive quickly? Faster delivery can be worth the extra cost.
Coverage:
Confirm that the carrier serves your destinations. Choosing a cheap carrier that can't deliver your products is pointless.
Customer help:
Reliable help can make all the difference. Check if the airline provides shipping guidelines.
Beyond the lowest price
A low price is enticing, but it's not everything. Cheaper isn't always better. Here's why:
Service Quality:
Check the carrier's history. Cheaper options may lead to delays or mistreatment.
Reliable:
Reliability matters. Your shipment must arrive safely and on time. Professionalism frequently represents carrier reliability.
Extras:
Consider carrier extras. Are delicate or temperature-sensitive items accepted?
BAFCO's Partnerships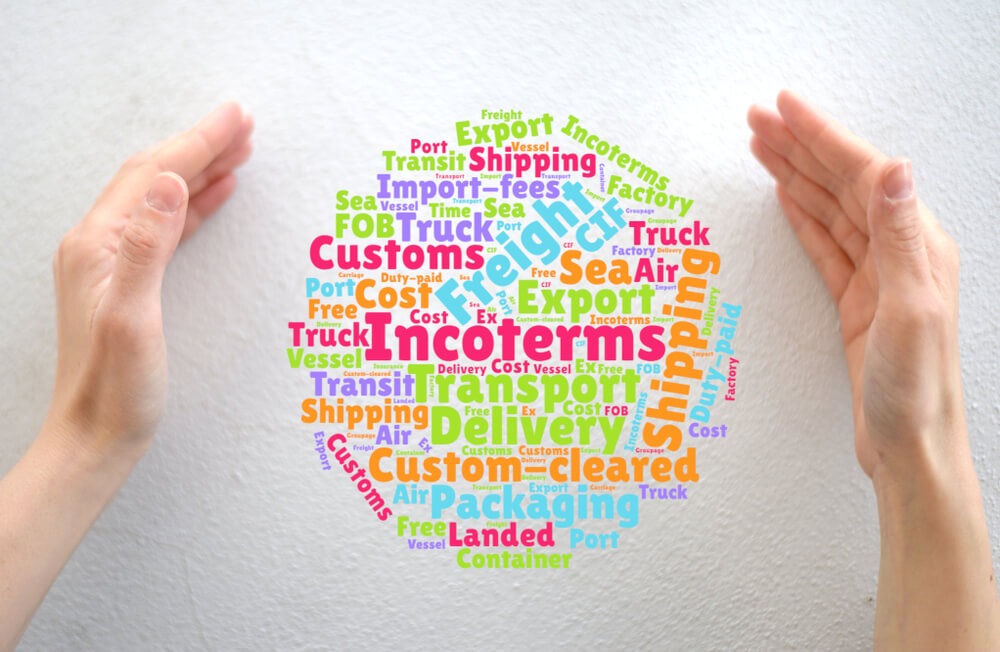 BAFCO International Shipping Company understands that selecting a carrier is important.
We've worked with reliable carriers who share our dedication to exceptional service.
When you choose us, you get a quote and access to a network of secure, efficient shippers.
Our partnerships with efficient shippers are transparent. We offer customised solutions to ensure your goods arrive safely and on time.
Remember, air freight estimates are about cost-quality balance.
BAFCO International Shipping Company connects you to trustworthy partners and services that improve shipping.
Requesting Quotes That Are Customised: Creating Custom Air Freight Rates Online
Finding the ideal air freight rate requires some creativity. Here's how to get specific prices for your particular shipping requirements:
Making Quotes Specific to Your Needs
Imagine receiving a quote that perfectly meets your shipping needs.
When you ask for a customised quote, it's not just a fantasy; it's a reality. This is how:
Give Extensive Details:
The more details you provide, the more precise your quote will be.
Indicate your shipment's origin, destination, weight, dimensions, and any unique specifications.
Provide Detailed Information:
Let us know if your shipment requires any additional services or special handling.
Special Requests:
These characteristics, which range from fragile goods to time-sensitive deliveries, aid in creating an accurate price.
Preferred Transit Time:
Please choose your preferred delivery window in the Preferred Transit Time box.
This aids us in determining the best course of action for you, whether it be urgent or flexible.
Personalised customer service's Influence
At BAFCO International Shipping Company, we take pride in treating each shipment uniquely.
Because of our dedication to providing individualised customer service, you are more than a customer—you are a participant in the shipping process.
Anticipate a comprehensive solution beyond mere numbers when requesting a customised quote—an advantage often absent in online air freight rates.
Aim for solutions that are suited to your demands. Expect prompt responses that fully address all inquiries.
We value your questions and are committed to supporting you at every stage.
Your Shipping Solutions Partner
Our knowledgeable crew is prepared to hear your demands, comprehend your objectives, and present the ideal solutions for your cargo.
In order to let us know what you need, whether you're shipping expensive artwork or critical medical supplies, you should ask for a personalised quote.
It's a means for you to gain access to air freight solutions that fit your particular needs.
Keep in mind that if your cargo is special, so is your quote.
BAFCO International Shipping Company will customise a quote to match your demands and ensure your consignment arrives safely.
Let's collaborate to make your experience with air freight outstanding.
Your Guide to Air Freight Rates Online
Understanding the cost of air freight does not have to be challenging.
We've outlined the elements that affect rates, the categories of fees, and the significance of clear pricing.
You now have the means to decipher the figures and comprehend the expenses.
Take action now that you are equipped with knowledge.
Calculating air freight rates online involves multiple variables, making it less dependable. Experience a more accurate solution: visit bafcointl.com, request a quote, and stay informed with our expert team.
Whether you're a company looking to export products or an individual with a special package, our platform is made to give you the information you require in a simple manner.
Ready to take the next step? Visit our website to request a personalised quote.
We're here to help you along your air freight journey and make sure you choose wisely based on your shipping requirements.
Please feel free to contact our knowledgeable team at inquiry@bafcointl.com or by phone if you have any questions or require assistance.
BAFCO International Shipping Company is ready to start providing you with seamless air freight service.
FAQ's
How can I get accurate air freight rates online?
Calculating air freight rates online involves multiple variables, making it less dependable. Experience a more accurate solution: visit bafcointl.com, request a quote, and stay informed with our expert team.
Is the lowest online air freight rate always the best option?
Not necessarily. Consider carrier reputation, reliability, and service quality alongside the rate for a well-rounded decision.
Can I customise my air freight online quote for special requirements? 
Yes, many platforms allow you to add special requests, ensuring tailored rates for unique shipping needs.
Are online air freight rates inclusive of all charges?
It's important to clarify. Ensure the quotes you receive include all relevant fees, like fuel surcharges and handling costs.
Does the type of goods I'm shipping affect air freight rates?
Yes, the nature of your cargo can impact rates. Fragile or hazardous items might incur additional charges.