Introduction
Are you, the business owner, considering the international market? Have you ever wondered who the major players are when it comes to global trade? Yes we are referring to freight forwarders and customs brokers.
Although they may not receive much attention, they are certainly the driving force behind efficient global transactions.
Now buckle up because we're about getting into the world of freight forwarders and customs brokers and explain why choosing the proper ones may change the outcome, especially when dealing with Saudi Arabia.
Consider this: You are sending a priceless package to the Kingdom of Saudi Arabia. But things take a turn. One mistake can cause problems in the complex network of rules that is the Saudi Arabian customs entry procedure.
Your reliable freight forwarder and customs broker come into play in this situation. They are your trustworthy guides and are experts in negotiating the complex immigration system. Making the right decision can help you avoid wasting time, money, and stress.
You've come to the perfect location if you want to breakdown the customs clearance process, stay clear of severe penalties, and maintain the smooth operation of your company. Let's take a journey on top 5 tips for choosing the right freight forwarders and customs broker.
Tip 1: Understanding Your Business Needs
Let's get started, by understanding your company's needs in the world of global supply chain logistics.
Consider it as locating the ideal fit that matches your personality. One size definitely doesn't fit all when it comes to international trade.
Every company has an own personality. Your goals, offerings, and timetables are equally unique as your business's fingerprint.
There are several chances and difficulties waiting for you when you enter the realm of international trade.
The BAFCO International Shipping Company comes into the forefront in this situation, but the real kicker is that we provide a wide range of services.
Think of it as a maze of paperwork involved with customs clearance, customs entry, and the complex world of customs fees and taxes.
BAFCO is similar to a master tailor in that it carefully considers your demands and creates solutions that are customised just right for you.
Do you require seamless border crossings for your products? We are prepared for it. Are you concerned about those taxes and customs fees? Think of it as resolved.
Do you want a hassle-free, cost-effective trip? That's our specialty, then.
Customization is the key component here. It's similar to receiving a solution that is specifically catered to your needs. You are our primary focus at BAFCO, not just a client.
So think twice before diving headfirst into the world of global trade.
Discover your company's unique operating principles before looking for a partner who can communicate effectively with you, such as BAFCO.
We're here to customise our services to your particular requirements, providing a smooth and cost-effective entry into the worldwide market.
Tip 2: Industry Experience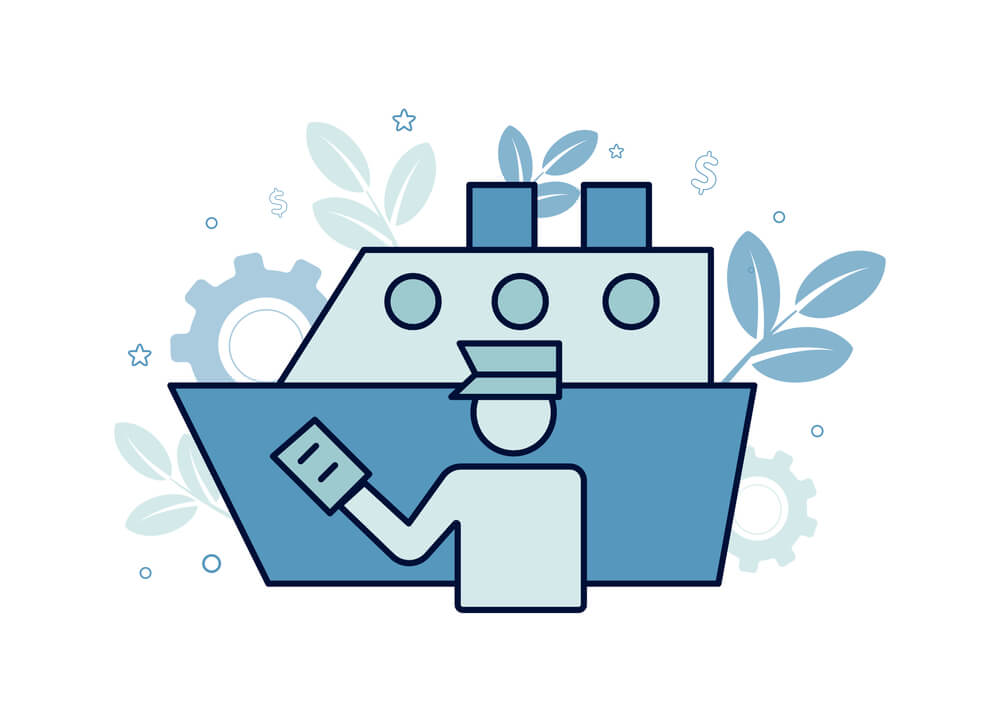 When it comes to selecting your freight forwarders and customs broker in the Kingdom of Saudi Arabia (KSA), industry experience takes centre stage.
Think of it as the compass that guides your ship through the intricate waters of customs regulations.
KSA boasts its fair share of customs complexities, and this is where licenced customs brokers shine.
BAFCO is not just an expert; we're navigators who've mastered the intricate routes of customs and border protection.
We are professionals, and we are assured that your shipments will seamlessly adhere to the regulations set forth by the KSA authorities.
Our extensive track record speaks volumes. We have thirty years of experience in this industry.
Partnering with us offers you more than just peace of mind; it's like having an insurance policy for your international trade ventures.
In a realm where compliance with customs regulations is non-negotiable, industry experience is your best ally.
Freight forwarders and customs broker who've been there, done that, and have the licences to prove it are the partners you need for a successful and headache-free journey.
So, as you embark on your international trade voyage in KSA, remember this – experience isn't just a plus; it's paramount.
Choose wisely, and let the pros like BAFCO steer your ship towards a smooth and secure arrival at your destination.
Tip 3: Licencing and Accreditation
In the Kingdom of Saudi Arabia (KSA), when it comes to Freight Forwarders and Customs Broker, licencing and accreditation are not just formalities; BAFCO is the bedrock of trust and reliability.
It's all about ensuring that your international trade journey is in the hands of professionals who know the terrain inside out.
Customs brokers in KSA are entrusted with a critical role – conducting customs entry on behalf of importers and exporters.
But here's the catch – we don't just wake up one day and decide to do this. We're licenced, and that's no walk in the park.
The licencing requirements for customs brokers in KSA are stringent, and for good reason.
It's a testament to our expertise and commitment to navigating the customs and border protection landscape seamlessly.
We're the experts who ensure that your shipments not only comply with regulations but also guide you through the often intricate process of duty and tax payments.
Now, when you partner with a customs brokerage like BAFCO, you're not just tapping into a service; you're entering a world of professionalism and proficiency.
Our licenced customs brokers are your assurance that every aspect of customs compliance is handled with the utmost expertise.
In the world of international trade, especially in a country like KSA, where customs regulations can be intricate, licencing and accreditation are your guarantees for a smooth, reliable, and compliant journey.
With Freight forwarders and customs broker services from BAFCO, you're in the hands of seasoned professionals who know the customs landscape like the back of their hands.
So, when it comes to your international trade endeavours in KSA, remember – licencing and accreditation aren't just checkboxes; they're your passport to a successful, hiccup-free journey.
Tip 4: Technology and Tracking
Let's see how technology is used by contemporary KSA freight forwarders and customs broker:
In the Kingdom of Saudi Arabia (KSA), the fusion of technology and the worlds of freight forwarders and customs broker is not simply a convenience; it is a requirement in the current environment of international trade.
Imagine this: You must constantly be aware of the location of your items because you must transport them into and out of KSA.
BAFCO uses cutting-edge tracking and management tools as your go-to goods forwarder and customs broker. You have access to real-time information about the location and status of your shipments thanks to these systems. It's much more advanced than having a GPS for your items.
Why is this important? Well, transparency and control are key. You can quickly make decisions when you know exactly where your cargo is.
Do you need to change the delivery schedule? No issue. Do you want to make sure your products adhere to the rules for border and customs protection? We have your back.
Access to such technology is comparable to having a reliable compass in unfamiliar waters for importers and exporters in the KSA.
Knowing where you are is not enough; you also need to be able to direct your ship in the appropriate direction.
Having this technology at your disposal is more than just a luxury; it's a game-changer in an environment where customs laws might be complex and time-sensitive.
It indicates there are little hiccups and that your things arrive as promised.
So keep in mind that technology is your partner while you negotiate the realm of international trade in the KSA. With the help of BAFCO's tracking and management tools, you can control your logistics journey in addition to monitoring your shipments.
Tip 5: Cost Transparency
At BAFCO, we are transparent, especially when it comes to your finances in the world of international trade.
Picture this: You're stepping into the world of trade in the Kingdom of Saudi Arabia (KSA), and you need to know exactly what you're paying for. We get it, and we've got your back.
With BAFCO as your partner, you can expect nothing less than crystal-clear insights into the costs that matter.
Whether it's customs entry, duties, or taxes, we won't leave you guessing. It's like having your financial roadmap right in front of you.
Why does this matter? Well, for one, it means you can plan your budget with confidence. No surprises, no hidden fees— just straightforward, predictable expenses.
We're committed to being cost-effective too. We understand that every riyal counts in the world of international trade. So, you can trust us to not only provide transparency but also to keep those hidden expenses at bay.
So, as you navigate the dynamic trade landscape in KSA, remember that with BAFCO, your financial voyage is in safe, honest hands.
The bottom line is that choosing a freight forwarders and customs broker in Saudi Arabia is a strategic decision that alters your finances and ensures compliance with customs and border protection laws.
Working with experienced professionals at BAFCO International Shipping Company can make a world of difference, as we've discussed before.
We have uncovered the significance of licencing, advanced technology, industry experience, and cost transparency. Your turn has come to move on in your supply chain adventure.
Don't let the difficulties of global trade prevent you from succeeding.
Contact BAFCO right away, and let's travel this route together.
We can help, whether you require a consultation or more information on our extensive freight forwarders and customs broker services.
FAQ's
What part does BAFCO play in logistics for global trade?
BAFCO specialises in easing the smooth transfer of commodities across international borders. To ensure that your shipments arrive at their destination quickly, we handle transportation, documentation, and logistics.
Why do you require the customs brokerage services of BAFCO?
The complex customs laws of the Kingdom of Saudi Arabia (KSA) are no match for our licenced customs brokers. They manage all customs paperwork, assuring compliance and accurate duty and tax payment.
How can you be certain that BAFCO is the ideal freight forwarder for your company?
You gain from our significant industry knowledge, strict licencing, cutting-edge technology, and dedication to cost transparency when you choose BAFCO. We are a dependable partner since we customise our services to match your particular demands.
What technological options does BAFCO provide for customs brokerage and logistics?
BAFCO uses cutting-edge tracking and monitoring tools that provide you real-time access to your shipments. This improves transparency and enables you to manage paperwork, track shipments, and adhere to KSA customs and border protection laws.
Why is pricing transparency a defining feature of BAFCO's offerings?
We at BAFCO advocate transparent, predictable expenses. We completely disclose all costs, so you can confidently plan your spending. Your logistics journey will be successful and free of unpleasant shocks thanks to our dedication to affordable solutions.