Introduction
Are you looking for logistics solution providers in Saudi Arabia?
You have arrived at the right place. Today I'll help you to know more about the amazing network that BAFCO has built in the last 30 years, to become the best logistics solution providers in Saudi Arabia.
Experience our expertise and reliable support to streamline your shipping needs.
We make things run smoothly, goods get to where they need to be on time, every time, and that's pure gold for your business.
At BAFCO, we make sure everything flows perfectly. We handle any type of complexity with shipping like transportation, warehousing and customs clearance, so you can focus on the businesses and can focus on the best.
Alright, that's just the start! Want to know more about how BAFCO logistics works like magic for your business?
In this blog, we will let you know about us BAFCO International much deeper about our logistics solution in Saudi Arabia! Stay tuned!
Understanding the need of our potential customers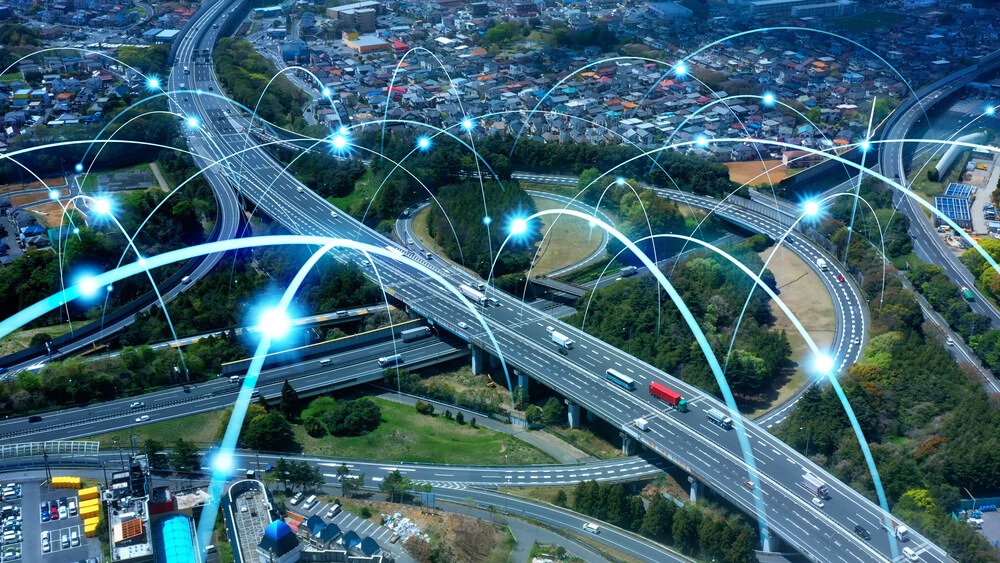 At BAFCO, we understand the actual requirements of our customers and we really understand what makes them choose us. You know, as logistics solution providers in Saudi Arabia, it's crucial for us to put ourselves in their shoes and feel their issues and hopes.
First things first, we identify the key industries that rely on logistics solutions in the Kingdom of Saudi Arabia. We've got quite a diverse crowd here – vehicle manufacturers, agriculture businesses dealing with perishable goods, FMCG companies, players in the pharmaceutical industry, construction and engineering firms, the oil and gas sector, retailers, e-commerce businesses, manufacturers, distributors, importers, and exporters. Quite a mix, right?
BAFCO can handle the real challenges and worries that keep our potential customers up at night as we have 30 years of experience as logistics solution providers in Saudia Arabia.
Imagine you being in an agriculture business, constantly worrying about perishable goods going bad during transportation. The fear of losses and financial setbacks can be overwhelming.
And then there's the riddle of customs clearance and regulations. It's enough to give you anxiety, wondering if everything will go smoothly.
BAFCO never shows hidden costs and unexpected fees. Yeah, we don't make our potential customers frustrated and angry on their logistics bills.
At BAFCO, we understand the daily frustrations businesses face when dealing with transportation inefficiencies and congested ports.
That's why we're here to provide seamless international freight services, making shipping a breeze for you.
With our expertise and strategic partnerships, we ensure efficient and timely shipments, even in challenging situations.
Say goodbye to transportation hassles and port congestion worries – BAFCO has got it all covered.
Trust us to navigate through the complexities, so you can focus on what matters most – the success of your business.
Let BAFCO be your reliable shipping partner, making your shipping experience smoother and more efficient every step of the way.
Keeping up with the ever-changing logistics landscape can be a challenge. Our audience wants to stay updated with the latest trends, but it can get overwhelming.
You know what they secretly admire? It's logistics partners who deliver their promises with a smile. Reliability and consistency are like gold in their eyes.
So, what do they really want in logistics solutions? The answer is simple – reliability, transparency, and cost-effectiveness.
Then make BAFCO as your partner who understands your unique needs and offers customized solutions, making your lives a whole lot easier.
As Logistics Solution Providers in Saudi Arabia, we're not just here to move goods from point A to point B; we're here to build relationships, trust, and peace of mind.
Let BAFCO roll up sleeves and streamline your supply chain operations.
It's not just business; it's about making dreams come true and being the backbone of success for countless industries across the Kingdom. Together, we can make magic happen!
The Role of Logistics Solution Providers in Streamlining Supply Chain Operations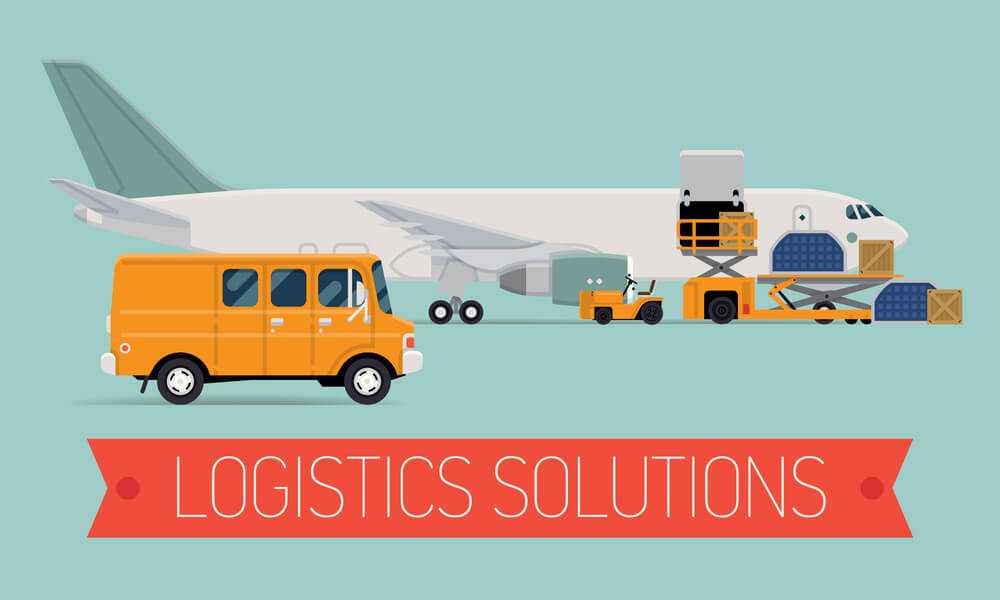 BAFCO stands out as the leading logistics solution provider in Saudi Arabia, excelling in understanding and fulfilling the distinct needs of our diverse client base.
A. At BAFCO, we've mastered seamless freight solutions. Our Ocean Freight Services offer unbeatable shipping globally, handled with precision for efficient and reliable deliveries. And for time-sensitive shipments, our Air Freight Services have got you covered. Trust BAFCO for hassle-free shipping experiences.
B. When it comes to efficient transportation services, BAFCO takes it to a whole new level. Our state-of-the-art fleet management ensures safe and timely transport of goods, providing peace of mind to our customers. But it doesn't stop there – we go the extra mile with Last-Mile Delivery Solutions, enhancing customer satisfaction and making sure that goods reach their final destination with utmost care.
C. Cutting-edge warehousing solutions? BAFCO has it all sorted. Our modern warehouses are equipped with advanced inventory management systems, making storage and retrieval a breeze. For perishable goods, we've got Temperature-Controlled Storage, keeping products fresh and in top condition throughout the journey.
D. When it comes to handling project cargo, BAFCO is the go-to expert. Managing complex and oversized shipments is our forte, and we do it with elegance. Compliance with regulations and safety standards is our top priority, ensuring seemless operations and peace of mind for their customers.
E. Container terminals and ports management? BAFCO has got it covered. We streamline operations to ensure smooth cargo handling, eliminating any bottlenecks along the way. And guess what? we're always on top of the latest technology trends, integrating cutting-edge solutions for enhanced efficiency.
F. Tailored supply chain solutions? BAFCO excels in this department as well. we understand that different industries have unique needs, and that's where we truly shine. Designing customized solutions that fit like a glove, adapt to changing business needs like a chameleon.
No matter the industry – whether it's automotive, agriculture, pharmaceuticals, retail, or any other sector – BAFCO has the expertise and know-how to serve as the perfect logistics partner. We're not just logistics solution providers in Saudi Arabia; they're strategic partners in success.
So, if you're looking for a logistics solution provider in Saudi Arabia that goes the extra mile, BAFCO understands your requirements like no other, and delivers excellence with every shipment, and its the name to trust. With BAFCO on your team, you can focus on what matters most – growing your business and achieving your goals.
Catering to Specific Industries
As a leading Logistics Solution Provider in Saudi Arabia, we cater to specific industries with tailored solutions that address their unique needs.
A. Vehicle Manufacturers and Distributors: BAFCO knows that the automotive industry requires precision and reliability. They provide custom solutions that ensure the smooth transportation of vehicles and auto parts, ensuring a steady supply chain for manufacturers and distributors.
B. Agriculture Businesses: Handling perishable goods is no easy task, but BAFCO excels in this area. They offer specialized handling and transportation for agriculture businesses, ensuring that fresh produce reaches its destination in top condition.
C. Pharmaceutical Industry: The pharmaceutical sector demands utmost care and compliance. BAFCO steps up to the plate, providing specialized transport and storage solutions, adhering to strict regulations and ensuring the safe delivery of medical products.
D. Construction and Engineering Companies: In the world of construction and engineering, timing is everything. BAFCO provides efficient Logistics Solution Providers in Saudi Arabia, ensuring that equipment, materials, and machinery reach construction sites on schedule, keeping projects on track.
E. Oil and Gas Industry: With the oil and gas sector's critical operations, reliability is non-negotiable. BAFCO tailors their services to meet the unique demands of this industry, providing safe and efficient transportation of equipment and supplies to remote locations.
F. Retailers and E-Commerce: In the fast-paced world of retail and e-commerce, efficient order fulfillment is essential. BAFCO rises to the occasion, streamlining the logistics process to ensure timely and accurate deliveries, keeping customers satisfied.
G. Manufacturers and Distributors: For manufacturers and distributors, timely deliveries are key to success. BAFCO understands this well, providing robust logistics support to meet tight deadlines and manage inventory effectively.
H. Importers and Exporters: Cross-border trade can be complex, but BAFCO simplifies it. They navigate through customs processes seamlessly, ensuring smooth and hassle-free imports and exports for businesses.
I. Various Industries: Each industry has its unique needs, and BAFCO is the expert in meeting them all. Their flexibility and adaptability allow them to cater to a wide range of businesses, making them a reliable partner for all industries.
The secret sauce of BAFCO's success lies in their dedication to understanding and tailoring their solutions to fit the requirements of every industry they serve. They go beyond one-size-fits-all approaches, making sure that each business receives personalized attention and exceptional service.
So, whether you're in the automotive, agriculture, pharmaceutical, construction, oil and gas, retail, manufacturing, or any other industry, BAFCO has your logistics needs covered.
Their commitment to excellence and customer satisfaction sets them apart as the top choice for logistics solution providers in Saudi Arabia. With BAFCO on your team, you can rest assured that your business will thrive, thanks to their reliable and specialized services.
BAFCO, is the best logistics solution providers in Saudi Arabia play a pivotal role in ensuring efficient flow of goods to the desired destination.
BAFCO acts as a catalyst for the success of any businesses. Streamlined supply chain operations are vital for staying competitive and meeting customer demands.
To thrive in today's market, businesses must choose reliable and efficient logistics partners.
BAFCO, with its tailored solutions and commitment to customer satisfaction, stands out as the top choice.
With BAFCO on their side, businesses can focus on growth and innovation, knowing that their logistics needs are expertly handled.
Make the right choice and let BAFCO be the driving force behind your logistics success, building a seamless supply chain that takes your business to new heights. Trust BAFCO for a fabulous and prosperous logistics journey!
FAQ's
Q1: What services do logistics solution providers offer in Saudi Arabia?
A: Logistics solution providers in Saudi Arabia offer a range of services, including ocean freight, air freight, transportation, warehousing, project cargo handling, container terminals management, supply chain solutions, and custom clearance.
Q2: How can I choose the best logistics partner for my business in KSA?
A: To choose the best logistics partner in KSA, consider factors such as their industry experience, reliability, range of services, technology integration, and customer reviews.
Q3: What industries can benefit from logistics solutions in Saudi Arabia? 
A: Various industries can benefit from logistics solutions in Saudi Arabia, including vehicle manufacturers, agriculture businesses, FMCG companies, pharmaceutical industry, construction and engineering firms, oil and gas industry, retailers, e-commerce businesses, manufacturers, distributors, importers, and exporters.
Q4: What are the key advantages of streamlining supply chain operations?
A: Streamlining supply chain operations brings advantages like improved efficiency, cost reduction, faster delivery times, enhanced customer satisfaction, better inventory management, and increased adaptability to market changes.
Q5: How can BAFCOIntl.com optimize my supply chain in Saudi Arabia?
A: BAFCOIntl.com can optimize your supply chain in Saudi Arabia through seamless freight solutions, efficient transportation, advanced warehousing, expert handling of project cargo, and tailored services for specific industries like oil and gas, retail, and e-commerce.